Welcome to cutting-edge digital excellence. With our White Label SEO Services, you can expand your agency's offerings and watch your clients' businesses thrive. We're here to empower your brand and deliver unrivalled results in the dynamic world of online marketing, with over a decade of proven expertise.
Fill out the form & Get your free consultation!
* Your contact details will not share with any one.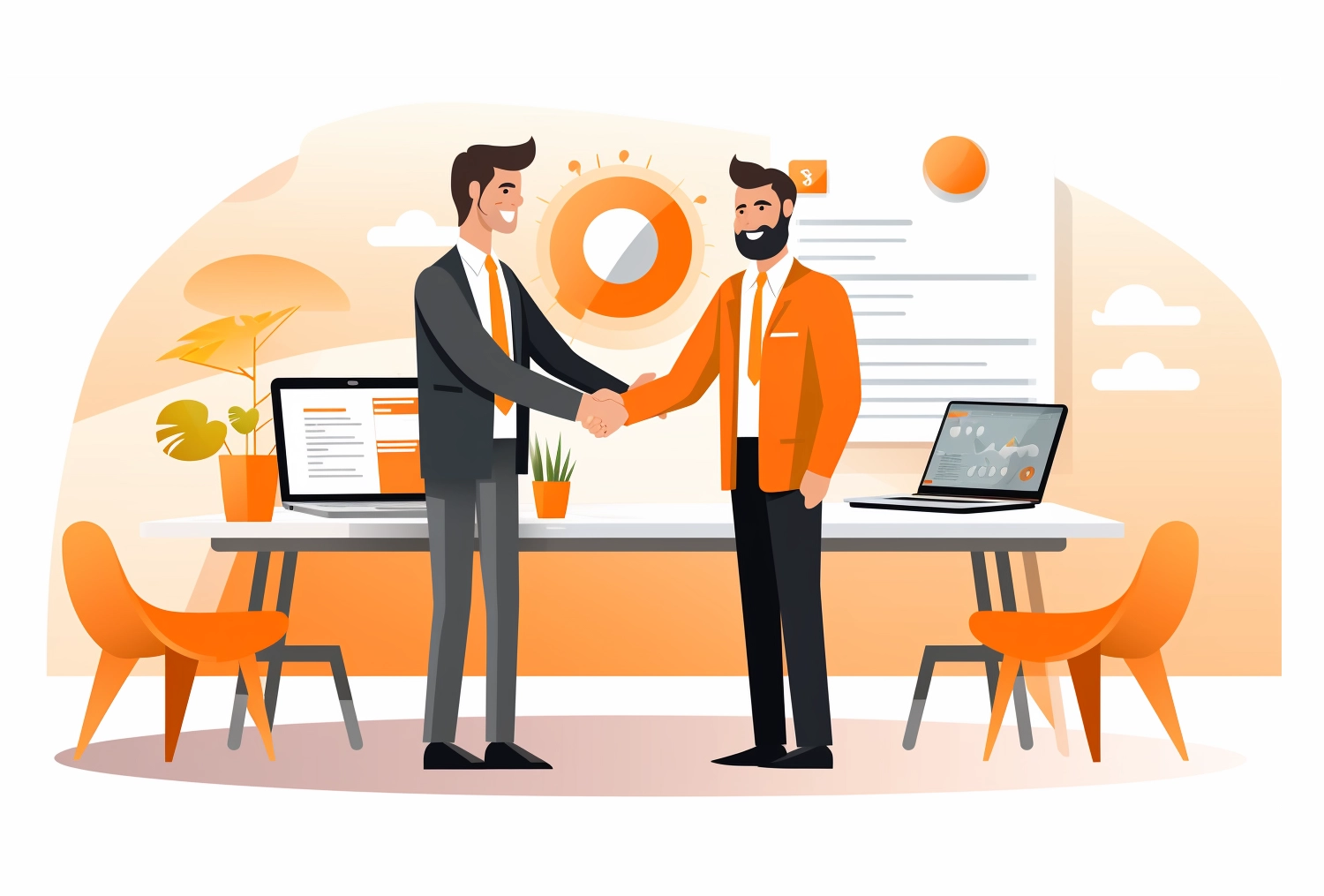 Partnership Redefined:
Unveiling SERPBiz
SERPBiz goes beyond the ordinary, forging a new paradigm in SEO partnership. With a 13-year history in the industry, we're more than just a service provider – we're your strategic ally. Our unwavering commitment to innovation, backed by a portfolio of 500+ successful projects, distinguishes us. We combine our experience with digital prowess, ensuring that the essence of your brand shines through while our SEO expertise works its magic. Trust us to navigate the ever-changing search landscape, unlocking untapped potential and propelling the growth of your agency.

Empower Your Agency, Elevate
Your Clients
With our White Label SEO Services, you can achieve the pinnacle of success. We're your backstage powerhouse, allowing you to shine on stage. Our strategies are specifically designed to bring your clients' visions to life. Keep up to date with our clear reports that demonstrate the true impact of our efforts. With SERPBiz, your company will not only survive but thrive. Take advantage of the white-label advantage to redefine your digital success.
Using
SERPBiz's Core Strengths

to Grow Your Business
2. Project Configuration:
We are laying the groundwork for success at this stage. We create customised reporting templates, such as weekly reports, ranking updates, and progress reports. Furthermore, we ensure seamless access to the necessary resources, resulting in a streamlined workflow. This thorough preparation ensures clear communication and a solid foundation for our collaborative journey.
3. Technical Audit and Implementation
After receiving your approval, we will immediately begin an in-depth technical analysis to ensure that your website is operating at its full potential.
This requires a careful evaluation of the crawlability and indexability of the website, rather than relying solely on automated tools. We produce an in-depth fundamental report by compiling the data that we obtain from various tools such as Screaming Frog, AHREFS, and SEMRush.
We then create a strategic plan for improvement after identifying low-performing pages and prioritising the issues that need to be addressed. This hands-on approach ensures improved crawlability, indexability, and performance across the board for the site.
4. Website Performance Audit:
In addition to the technical audit, we also carry out a painstaking performance evaluation. We look into Google Search Console impressions and conduct an analysis of pages that generate a lot of traffic.
Our specialists detect inactive or "dead" pages and diagnose the reasons for their existence. We investigate the silo structure of your website and evaluate the current state of the internal linking.
With the help of this comprehensive evaluation, we will be able to optimise the overall performance of your website, thereby increasing the user engagement and search engine visibility of your site.
5. Keyword Mapping and Silo Evaluation:
This step is where our area of expertise really shines. We conduct exhaustive research on keywords and divide pages into categories that can be ranked and those that cannot be ranked.
We map the most relevant keywords for each rankable page in painstaking detail. We keep a close eye out for any instances of keyword cannibalization, which helps us maintain an effective keyword distribution.
In the event that conflicts arise, we act quickly to resolve them, optimising the keyword strategy for your website so that it has the greatest possible impact.
We perform an in-depth analysis of each page eligible to be ranked. In our process, we look for any holes in the content, whether they pertain to the word count, the technical optimisation, or missing elements.
Our goal is to develop comprehensive and valuable insights for each topic. We improve the quality of your content, as well as its relevance and its visibility in search engines, by addressing these gaps, which ultimately results in a stronger online presence.
In addition, we make use of some of the most advanced industry tools available in order to identify these gaps. We optimise the content with Natural Language Processing (NLP) terms that are on the cutting edge, which outperforms competitors and raises your site's overall authority and visibility in the digital arena.
The process of planning our content is like a well-oiled machine that is based on a solid silo architecture. We create a content calendar that is aligned with this strategic framework in order to guarantee a steady stream of content that is both valuable and relevant.
Your website will have more authority and visibility in the digital landscape if you take this approach because it not only increases user engagement but also complies with the algorithms used by search engines.
8. Local SEO Optimisation:
We raise your local presence by taking strategic steps. To begin, we make sure that your Google Business Profile is optimised so that it stands out. Then, in order to strengthen our credibility, we carefully disseminate information that is consistent across all platforms, including our NAP (name, address, and phone number).
In the end, we will set up local schema markup, which will increase the visibility of your website in local search results, allowing you to reach a targeted audience.
9. Link Building Campaign:
Our expertise in link-building encompasses a wide variety of strategies that have a significant impact. Building citations is one of the strategies we employ to create a stable online presence. Guest posting is a great way to make connections with influential people.
Contextual relevance is provided by niche edits, which helps to enhance credibility. Last but not least, distributing press releases can bolster your website's authority in the online world by increasing its online visibility. Our systematic approach ensures a robust backlink profile and improved positions in search engine results.
Trusted By
Businesses

Like You
Find All the
Service Reporting

Template
Please check the Google Spreadsheet to understand our reporting format.
Please check the Google Spreadsheet to understand our reporting format.
Please check the Google Spreadsheet to understand our reporting format.
Please check the Google Spreadsheet to understand our reporting format.
Please check the Google Spreadsheet to understand our reporting format.
Please check the Google Spreadsheet to understand our reporting format.
What Our
SClients Say

About Us
Exemplary SEO Expertise: 72% Organic Growth in 8 Months!

The best SEO guy I have encountered here on Upwork. Dedicated and really honest. Jalal is very hardworking and will take the extra step for your website to reach great positions. Within the span of 8 months, the organic growth of our website has increased by 72 percent. Thanks for all the help!
7 Years with SERPBiz: A Remarkable SEO Journey!

Six years have passed since I started working for SERPBiz. When compared to zero, our organic visibility increased significantly. They are now accountable for everything associated with the website, including its ranking, blog publishing, and presence online. My first choice when it comes to SEO is Jalal and his team.
4 Years Strong: My Ongoing Partnership with SERPBiz

I hired SERPBiz in 2016 for my business. It was a fresh and new website. And here, we are still working together in 2020. Do I need to say anything else?
4 Years of SEO Success with SERPBiz

Working with SERPBiz has been a game-changer for our orthodontic practice. Their expertise in SEO has significantly improved our online visibility and helped us reach new patients. With their guidance, Greyfinch, our orthodontic practice management software, now stands out as a leader in the industry. Thanks to SERPBiz, our business has experienced remarkable growth.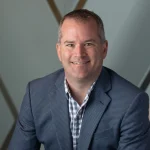 Elevating Success: Achievements with SEO Expertise

SERPBiz has been a key factor in Skylight Window Films' success. Our company has reached new levels thanks to their website redesign and SEO expertise. Our online visibility has increased as a result of our position as industry leaders in window film solutions for both commercial and residential applications, including window tinting, solar control, and safety & security. We've seen remarkable growth as a result of SERPBiz's strategic approach.
UNLEASH 35 YEARS OF COMBINED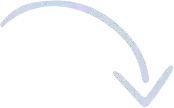 In May 2019, Greyfinch initiated an organic SEO partnership with us to enhance their online presence. They acknowledged the necessity of a holistic digital transformation due to various challenges, including Wix performance issues, content limitations, and indexing complications.
Explore the transformative journey of Halifex, a dynamic tech startup, as it navigates rapid growth and innovation in the fiercely competitive world of digital finance. Dive into their inspiring story of disruption and success.
A Decade of Unstoppable Ascension:
The SEO Boom
The SEO industry's remarkable growth trajectory demonstrates its importance. It has grown at a nearly 15% annual rate over the last decade, driven by an increased emphasis on digital presence. Global SEO spending is expected to exceed $80 billion by 2025, highlighting the importance of SEO in modern marketing strategies.
SEO's Business Impact: From Consumers to Clients
SEO's pervasive influence is no longer limited to marketing jargon; it is now a driving force in business survival and expansion. A staggering 93% of online journeys begin with a search engine, establishing search as the primary means of brand discovery. With over 40,000 searches per second on Google alone, SEO's importance as a lead generation tool is undeniable.
The White Label Revolution: Taking Agencies to the Next Level
White-label SEO services have proven to be a valuable ally for digital marketing agencies as the SEO landscape evolves. This collaborative approach enables agencies to access a broad range of SEO expertise without the constraints of building an in-house team. With the global white label market expected to reach $170 billion by 2025, agencies are clearly seeing the benefits of this strategic partnership.
White Label Brilliance: The Agency Success Equation
White label SEO provides agencies with an unrivalled opportunity for expansion. Agencies can improve their market position by leveraging specialised expertise to create bespoke strategies tailored to individual clients. Notably, agencies that include white-label SEO services in their offerings see a 40% increase in revenue.
Finally, seize the SEO momentum.
The growth of the SEO industry from its infancy to its current prominence demonstrates its critical role in shaping the business landscape. As businesses recognise the importance of SEO for survival and growth, successful digital marketing agencies turn to white-label solutions. The journey to digital supremacy becomes a reality by capitalising on the synergy between industry experts and agencies. The SEO industry's impact on businesses and the digital ecosystem at large will only grow in the coming years, reinforcing its status as a transformative force.
We offer high-quality, Local SEO services to all digital marketing agencies. We can help you take your SEO to the next
level.
Increase your website's traffic, get your website to the top of Google, and increase conversion with a Managed SEO package.
Boost your website's performance with our technical SEO fix service. Fixing all the technical issues to enhance search engine rankings.
Eager to Expand Your SEO Business?
How We've Helped
Our Clients